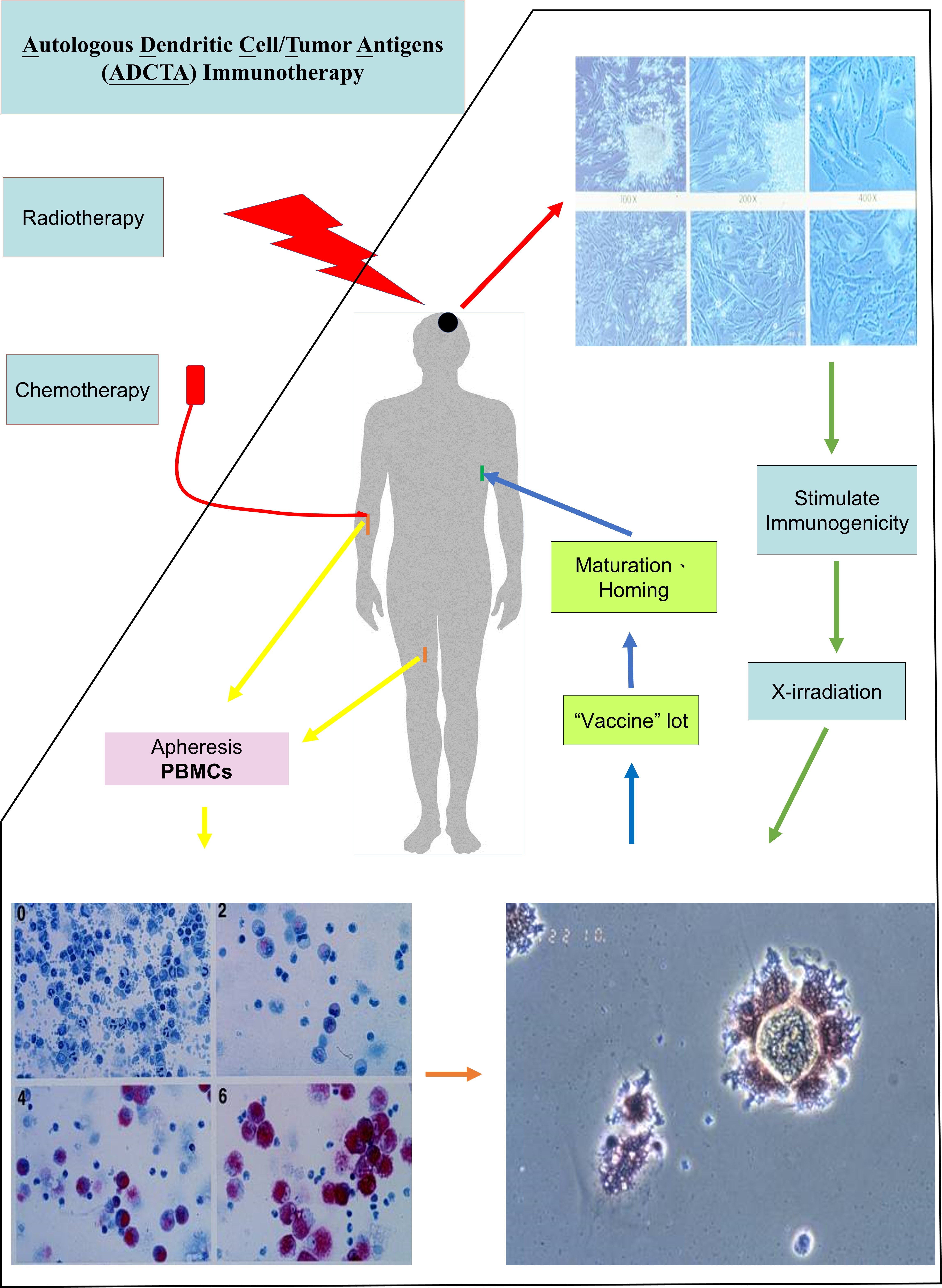 TECHNOLOGY DEVELOPMENT PLATFORM
First of all, a certain amount of monocytes are extracted from peripheral blood of a human to be stimulated and cultured in vitro in order to differentiate into phagosomal Dendritic Cells. In the meanwhile, the autologous tumor cells have been also cultured, following by enhanced immunogenicity, which carries Safe Save Cell technology Know How, at the end they are phagocytosed by Dendritic Cells, that then are presenting the antigen and eventually Autologous Dendritic Cell/ Tumor Antigen, ADCTA are ready for treatment.
The way of culturing and stimulating the immune dendritic cells in vitro has a homing function enables entering exactly to the T lymphocyte of local lymph node (or local lymph and T lymphocyte) to produce an antigen presenting result. After the body receiving ADCTA, it provokes (or invokes) the proliferation procreation of Cytotoxic T Lymphocytes, CTL to induce a specific anti-cancer immune response, as the result the precision therapeutic aim, which the cancer is under control or even has been cured is achieved.
RESEARCH AND DEVELOPMENT CENTER
Hsinchu Biomedical Science Park Facility not just provides individual autologous tissue cells collection, processing and storage but also does ADCTA provide for clinical therapy. This plant is divided into manufacture area, where contains numbers of independent operation rooms, inspection area and supporting area according to various operation requirements.
Each independent operating room has a cleanliness level that meets the requirements of the EU Pharmaceutical Product Management Regulations Grade C, and is equipped with a biosafety table, cell culture chamber, centrifuge and refrigeration equipment. While research and development of various cancer treatments, a process of making ADCTA is sterile, space separated and time interval designed to prevent infections from happening and strictly obeys the Standard of Process, SOP and Quality Control, QC to abide the PIC/S GMP and the permission of being the routine treatment.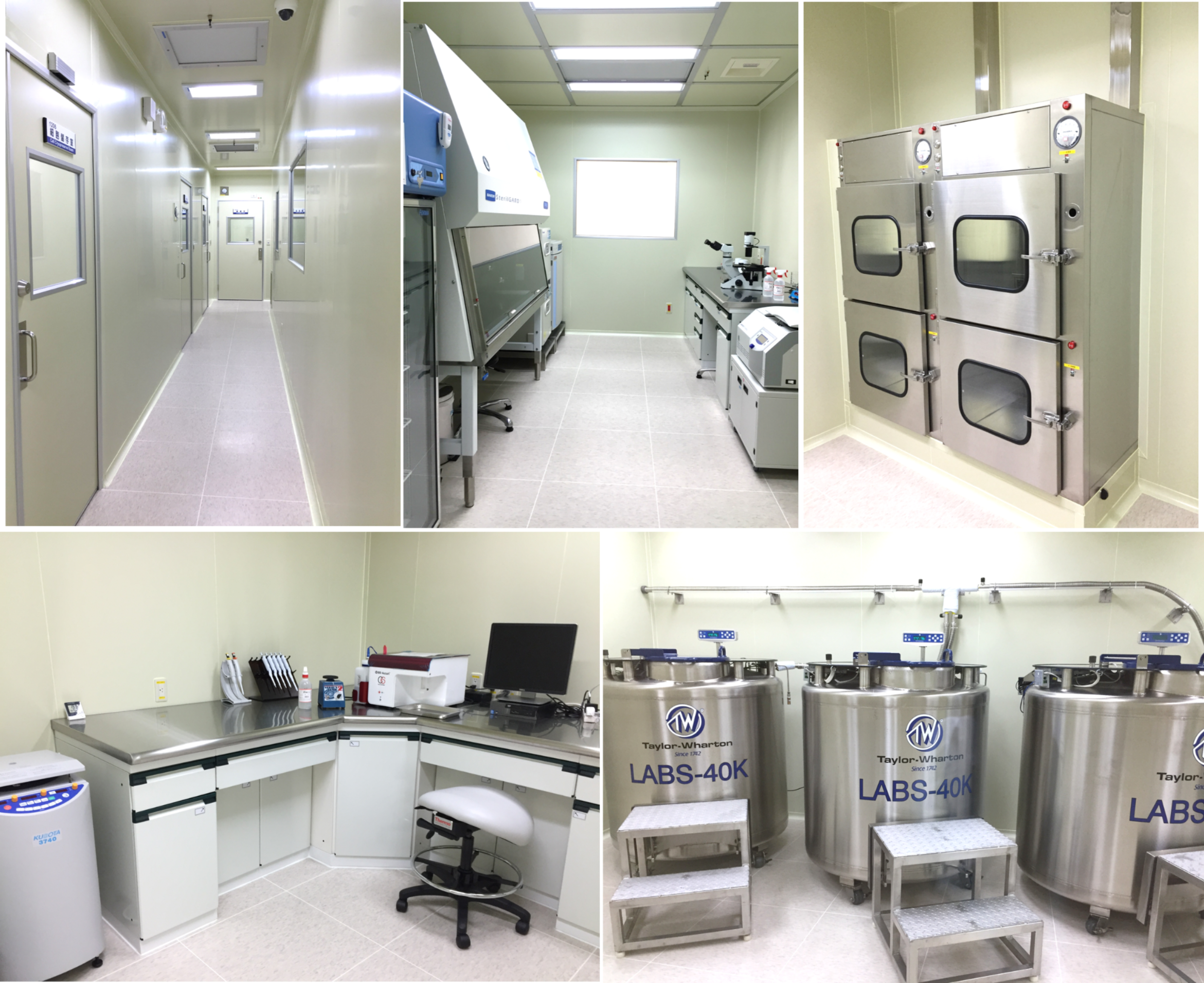 QUALITY MANAGEMENT SYSTEM
Safe Save Cell's facility built abide by the Guide to Good Manufacturing Practice for Medicinal Products, PIC/S GMP and the Good Tissue Practices, GTP, both released by the Food and Drug Administration of the Ministry of Health and Welfare, Taiwan, TFDA. Firmly establish company Quality Policy, Quality Goal, Quality Manual and SOP, and periodically auditing internally and externally to promise the benefit of the patient.