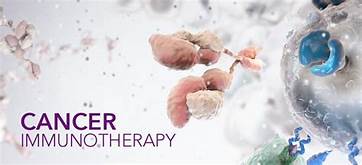 Many cancer patients in China are at their own expense and go to Japan or other countries to seek cell therapy at their own expense. However, they will have the opportunity to receive this treatment in Taiwan in the future. The Department of Health and Welfare today announced the draft of the "Administrative Measures for the Implementation or Use of Medical Devices for Specific Medical Technology Inspections," including the opening of autologous peripheral blood stem cells. Six cell treatments, such as planting and autoimmune cell therapy, have a 60-day comment period and the fastest August.
Shi Chongliang, director of the medical affairs department, said that the Regenerative Medicine Advisory Committee established by the Ministry of Health and Welfare has conducted many discussions on cell therapy technology, and has already had obvious evidence, implemented, safe, and predictable results in foreign countries. Draft amendments to the special measures to be included in today's notice. At present, only open self-applicable, homologous priority, that is, after the autologous cells are taken out, and then returned to themselves, and where they are taken out, they will go back to where, for example, the immune cells in the blood are taken out, and finally Back to the blood, so it is more secure.
According to the draft, patients with stage 4 cancer can undergo autoimmune cell therapy in the future, including CIK, NK, DC, DC-CIK, adaptive T cell therapy, etc.; hematological malignancies (partial leukemia, lymphoma, multiple myeloma) Autologous peripheral blood stem cell transplantation can be performed in patients with chronic ischemic stroke and severe lower limb ischemia; autologous fat stem cell transplantation can be performed in patients with extensive burns or skin trauma; autologous fibrils can be performed on skin defects. Transplantation of cells or autologous mesenchymal stem cells; autologous chondrocyte transplantation in patients with degenerative arthritis.
In order to ensure the quality of implementation, the draft specifies that the physician should be a specialist in the field of the disease and receive professional training courses or experience in relevant human trials; cell culture and storage should be prepared or entrusted to meet the excellent operation of human cell tissue. (GTP) the relevant specifications of the laboratory, and through the competent authority to check and so on.
The Taiwan Cancer Cell Association has long sought legalization of immune cell therapy. The director of the association, Ji Junlin, said that he is pleased to see cell therapy in the regulatory norms, but she also said that in the past, biotech companies were looking for physicians to endorse, but the actual operators in the laboratory. It is not the physician himself. If the removed cells are infected and then returned to the patient, the consequences may be very serious. Therefore, the specifications for laboratory and laboratory personnel should be more detailed.
Source: United Daily News https://udn.com/news/story/7266/3187276